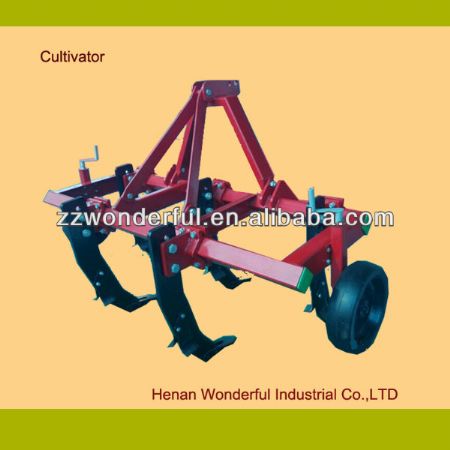 subsoiler plow agricultural cultivator small tractor subsoiler plow
Technical parameters of subsoiler plow
Item

Unit

Technical Parameter

Remark

Model

1S-200

1S-250

Overall Dimension

cm

150*202*140

150*252*140

Length*Width*Height

Weight

kg

420

560

Power

kW

44.1-58.8

66.2-88.2

Roller Tractor

Rows of Deep Loosening

Row

4

6

Working Width

cm

200

300

Efficiency

hm2/h

0.4~0.6

0.6-0.8

Hook Mode

Rear Hydraulic Full Suspension
Specifications of subsoiler plow
This machine is the main corollary equipment for the realization of conservation tillage,
which can be used together with the no-tillage and seeding machine,
The soil depth and loose intervals can for coexists in the topsoil structure.
The imaginary part stores deep water, while the real part provides humidity raising.
It breaks the formation of long-term tillage.
It is conductive to the infiltration of rain and the development of crop root.
It improves the soil permeability, air permeability and soil aggregate structure, which which increase the production .