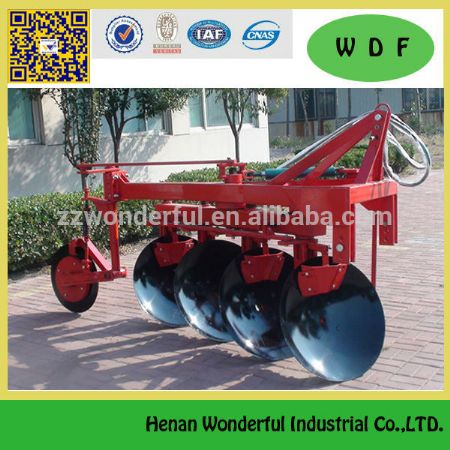 2014 reversible hydraulic disc plough
Specification of disc plough
* High hardness material in used.
* With spare parts is available.
* This machine is mostly used in farming work.
* Send into the market after field test.
* Professional manufacturer in China.
Specifications of disc plough
hydraulic disc plough
1.Working width:1.0m
2.Working depth:25-30cm
3.Total weight:600kg
4.Matched power:80-100hp


Hot sale hydraulic disc plough
This series hydraulic disc plow is constructed to be level swing. It's suitable for plowing up the dry cultivated land.
The discs are rotating forward during work, so the friction from soil is small and the discs are not easy to be wrapped and blocked up by grasses.
With the long edge and the good wearing resistance of the discs, it's easy to plough into the soil and the land surface is level after plowling.
The productivity is high and the oil consumption is low. The machine has noticeable advantages for working on the terraced field and small block field.
Parameter of disc plough
Model

unit

1LYQ-220

1LYQ-315

1LY-320

1LY-325

1LY-330

1LY-425

1LY-525

1LY-625

Working width

m

0.4

0.45

0.6

0.75

0.90

1.0

1.25

1.5

Working depth

mm

200

180

200

250

300

250

250

250

Total Weight

kg

200

210

220(230)

450(480)

510

510(540)

600(640)

650 (670)

Matched power

hp

≥18

≥25

25~40

≥50

70

80~100

100~120

120~160

Linkage

(Standard three-point mounted)
Picture of disc plough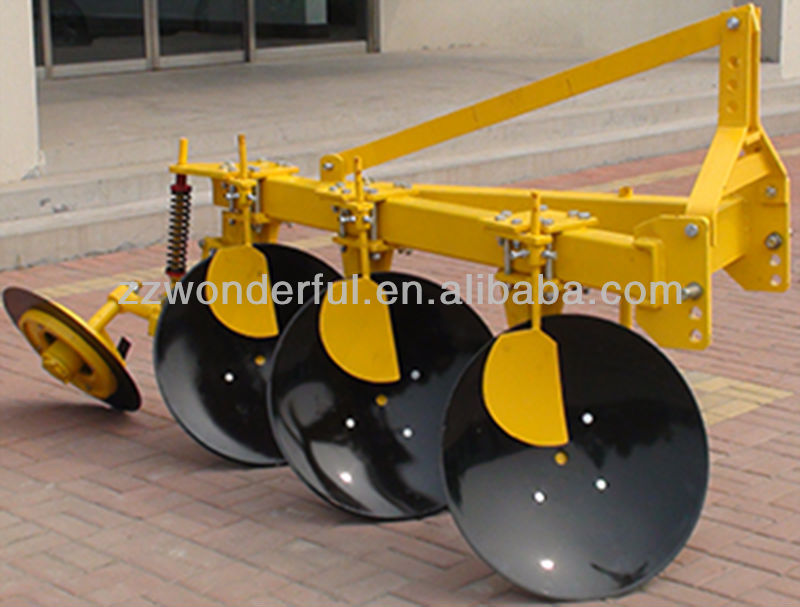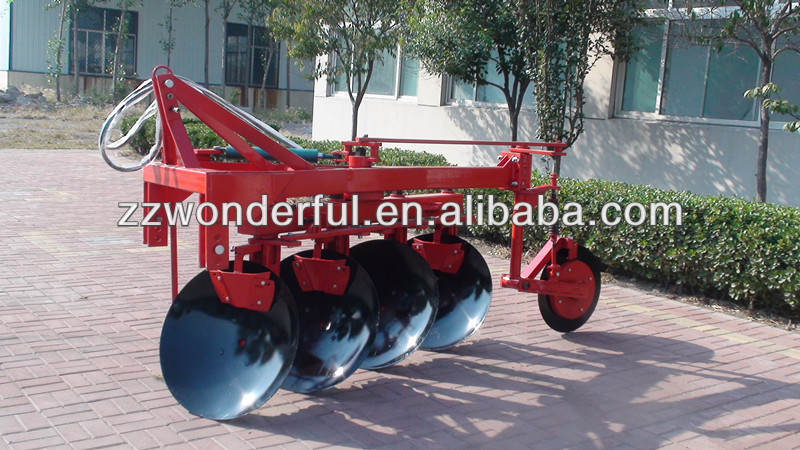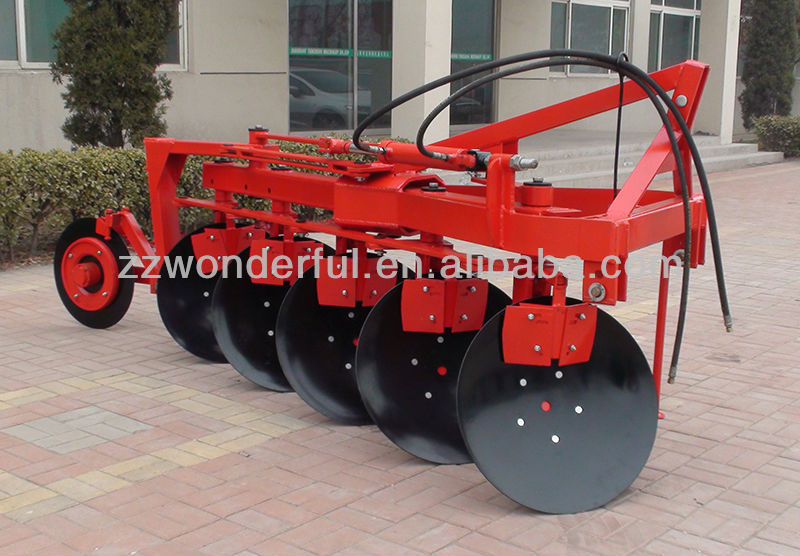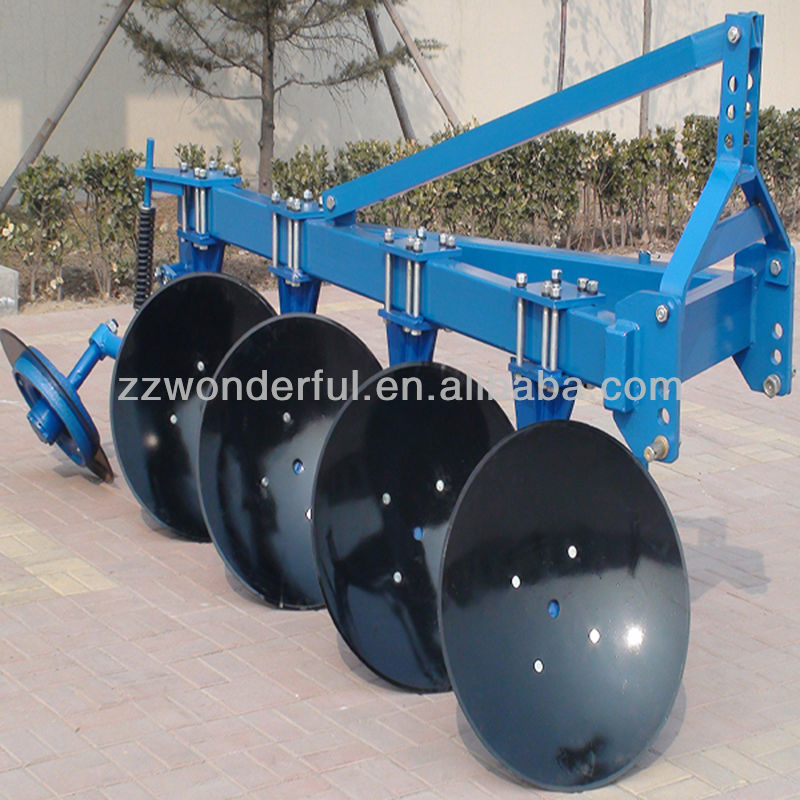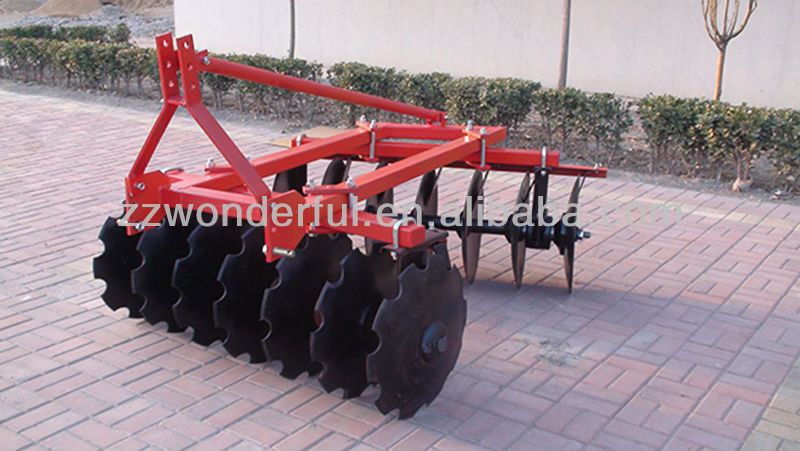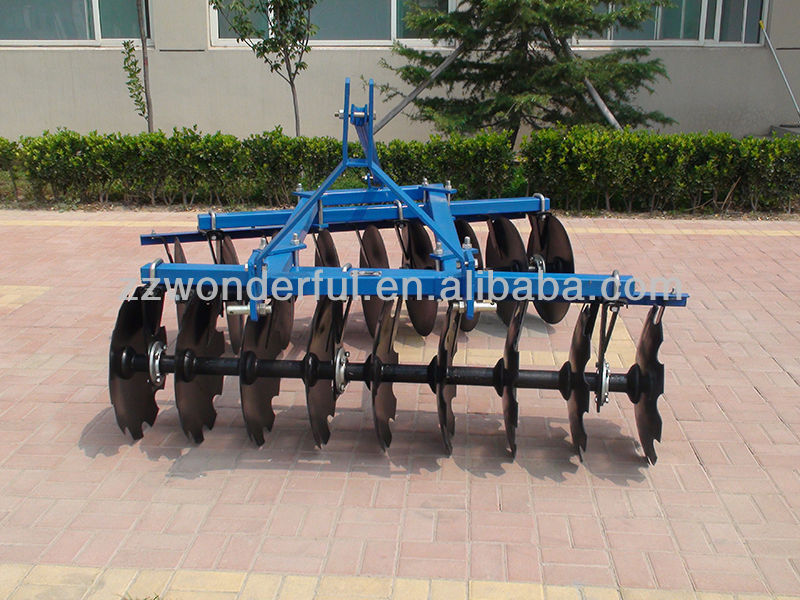 other farm machines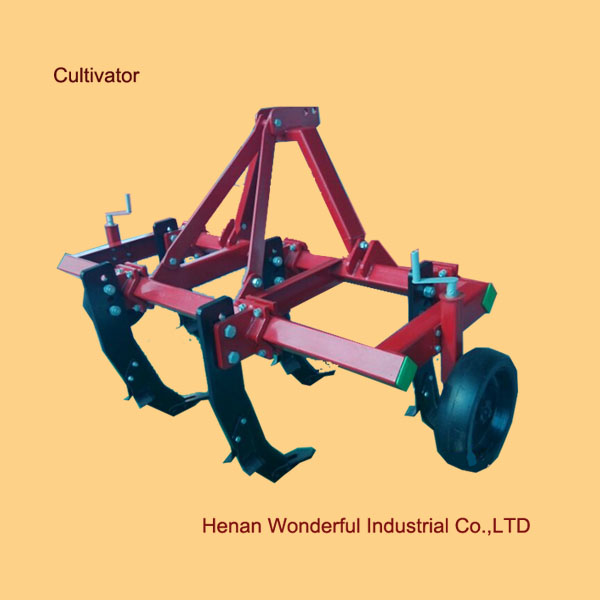 Our clients