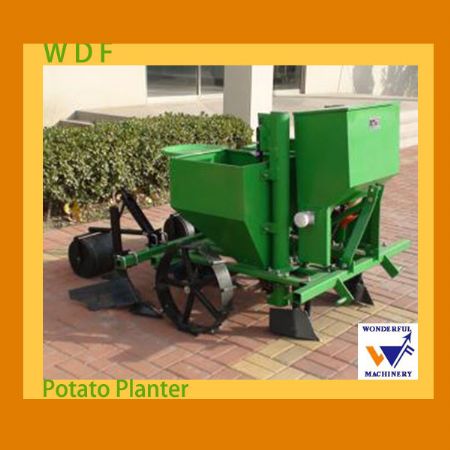 WDF new style two row two row seed planters
Specification of two row seed planters
This is 2CM-2 model with double planting rows, with fertilizer box in front and two seed boxes at back, and 3 point connected with tractor;
Ditching, fertilizing and palnting continually:
Potato seeds(choped potato lumps) were fully loaded into this seed box, then the scoops continually ascend up and fall down via the transmitting of the chain:
You can sit on the back seat to watch the whole planting procedure, and can also pick up the fallen potato seeds and put them onto the scoops manually when planting missing happens:
Parameter of two row seed planters
Model
Unit
2CM-1
2CM-2
Overall weight
kg
150
230
Row spacing
cm
40~75
50~85
Planting distance
cm
25~33
25~33
Productivity
ha/h
0.1~0.14
0.4~0.6
Matched power
hp
18
20~35
Linkage
Standatd three point mounted
Photos of potato two row seed planter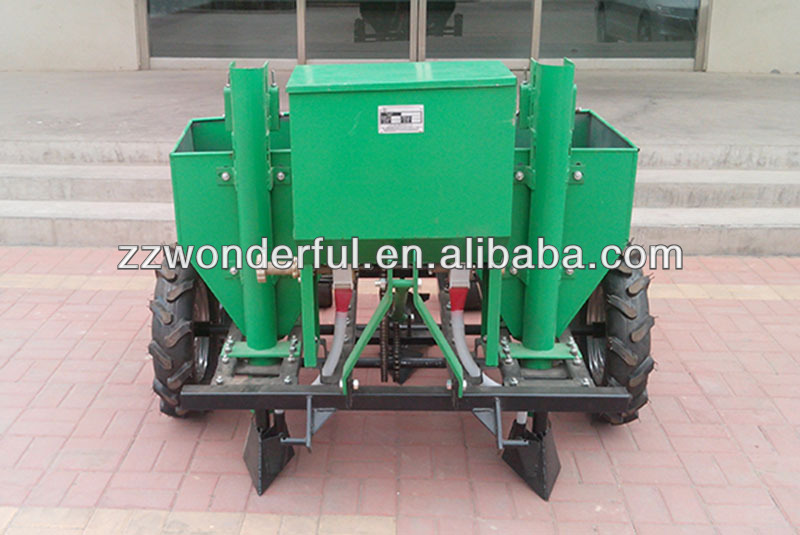 What kind of machine can I use when my potatos are ripe ???

Don't worry, we also have various kinds of potato harvesters for you choice,
just click the below:

http://www.alibaba.com/product-gs/1541410323/agriculture_machinery_mini_carrot_potato_harvester.html